by Pioneer Garage
11/15/2017 - Highmore, SD
---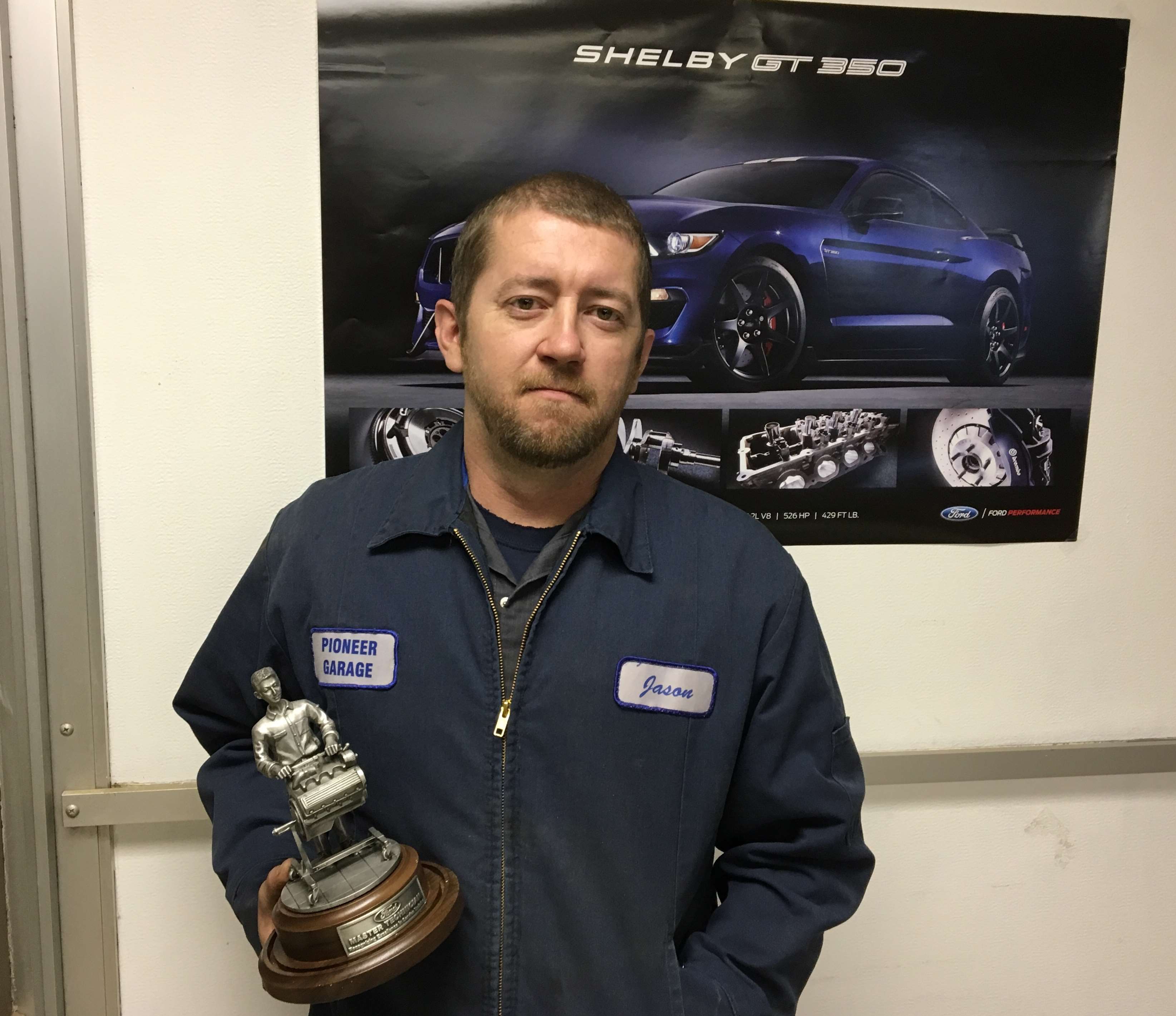 Jan Busse Ford is proud to announce that mechanic, Jason Fletcher has achieved Senior Master Technician status, the highest ranking under Ford Motor Company Service. Between online course work and classes in Minneapolis over the past nine years, Fletcher has balanced a full-time workload alongside Ford training to reach what is considered to be the equivalency of a Bachelor's degree.
"Jason has been a vital part of our shop for nearly a decade," said long-time service manager, Jim Bruce. "He's worked his way into being a leader in a number of niche areas that our customers depend on."
Fletcher had previously worked in the oil fields in North Dakota before joining the team in Highmore.
"We're extremely proud of Jason for his hard work and willingness to learn," said owner and president, Jan Busse. "Jason shows up to work every day with a positive attitude and does a great job at communicating with our customers."
Jason is originally from Pocahontas, Arkansas and is married to his wife, Rachell (Schultz) of nine years. They live in Highmore and have a daughter named, Avril.
Fletcher is one of four Senior Master Technicians on staff at Jan Busse Ford.
Jan Busse Ford (dba Pioneer Garage, INC) is a family owned and operated Ford, Kawasaki, Aluma, Big Tex, PJ, Sharpe, Neville and Wilson Trailer dealership serving the community of Highmore and central South Dakota for over 130 years.